Description
Our VEGAN Plant Protein is 100% dairy free, easily mixed and highly digestible. It is a great low allergenic natural protein that is wheat, gluten, lactose, soy, egg and animal product FREE and is perfect to help satisfy hunger cravings, aid muscle recovery and growth and to increase your daily protein intake.
Trilogy Nutrition goes to great lengths to ensure only the finest quality ingredients are used.
This product contains NO gluten, NO soy, NO transfats, NO lactose, NO wheat, NO egg, NO yeast, NO artificial flavours or sweeteners, NO artificial colours, NO corn and only NON-GMO Ingredients.
Our TrilogyVegan Plant Protein is not hydrolysed and doesn't contain MSG.
What is hydrolysation and why don't we do it?
Other vegetable proteins are made by boiling old vegetables that are unfit for sale in a vat of acid to create a brown sludge which is dried and powderised.
This process results in a vegetable protein that is high in MSG with an altered chemical profile that decreases its efficiency.Trilogy Vegan Protein contains a rice protein that is is extracted using a low temperature process and organic enzymes without any hexane or synthetic chemicals to avoid protein denaturation and ensure a superior flavour.
Smooth tasting blend of the highest quality vegetarian proteins
Superfood Protein Drink
Contains 100% Dairy Free Coconut Milk Powder for a creamy delicious taste
Flavoured with Organic Cacao (superfood) and Natural Chocolate Flavouring
Sweetened with Organic Stevia (a natural no calorie sweetener)
Over 24g of Vegan Protein per serve
Dairy & Lactose-free
Soy-free
Gluten Free
Excellent Amino Acid Profile
High Digestibility
Higher Branched Chain Amino Acids (BCAAs) than other vegetable protein
High in Lysine & Arginine for building tissue and fuelling active lifestyles
Creamy & Mild Flavour
Environmentally Friendly
Excellent source of Iron
Allergen-Friendly
Naturally Cholesterol-free
High anti-oxidant and anti-inflammatory properties
Dairy & Lactose-Free
Low Sodium
High Bioavailability
High Absorption
Cholesterol-Free
Excellent Amino Acid Profile
Sprouted & Enzymatically Processed
Gluten Free
Soy & Corn-Free
Kosher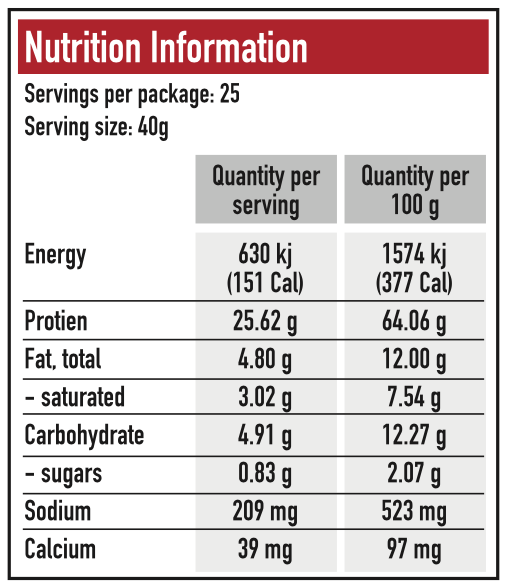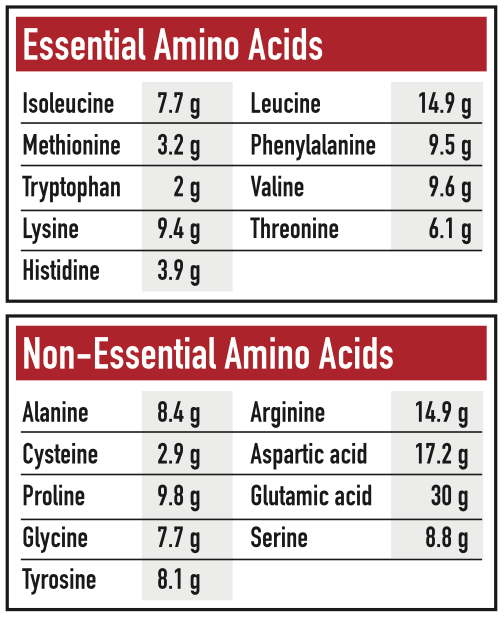 Mix 1 scoop (30g) in 200ml of cold water or your favourite beverage in a shaker or blender. Can be mixed in with your favourite smoothie, added to pancakes or in baked goods.
Yellow Pea Protein, Organic Brown Rice Protein, Organic Cacao (11%), Dairy Free Coconut Milk Powder, Natural Flavouring, Organic Stevia.